WELDING HOSE PIPE
Enquiry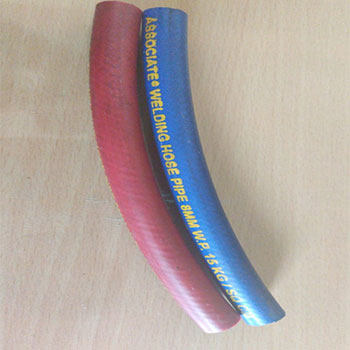 Some applications in High Pressure Gas Welding Hose requires long running lengths of the Hose along the ground and also at vertical heights with fuel gas and oxygen cylinders lying on the ground. Such conditions require extra pressure bearing capacity and at the same time better flexibility in the hose. We offer these features in this class of high pressure gas welding hose.
Features:
Special features:
Minimum to negligible expansion of the hose diameter under working pressure with busting pressure four times the WP.

High Flexibility in the Hose at low temperatures.
Dimensional stability at high temperatures.
Low weight per meter of the Hose makes easier handling.
Inner layer Black Color and outer surface in Re

d, Blue or Black Color.